NOT YOUR AVERAGE VISION BOARD PARTY
"Dreams are just dreams without vision, vision only comes into focus through goals, and goals are not met without a plan." ~Marea Michele~
rsvp & get ticket
all events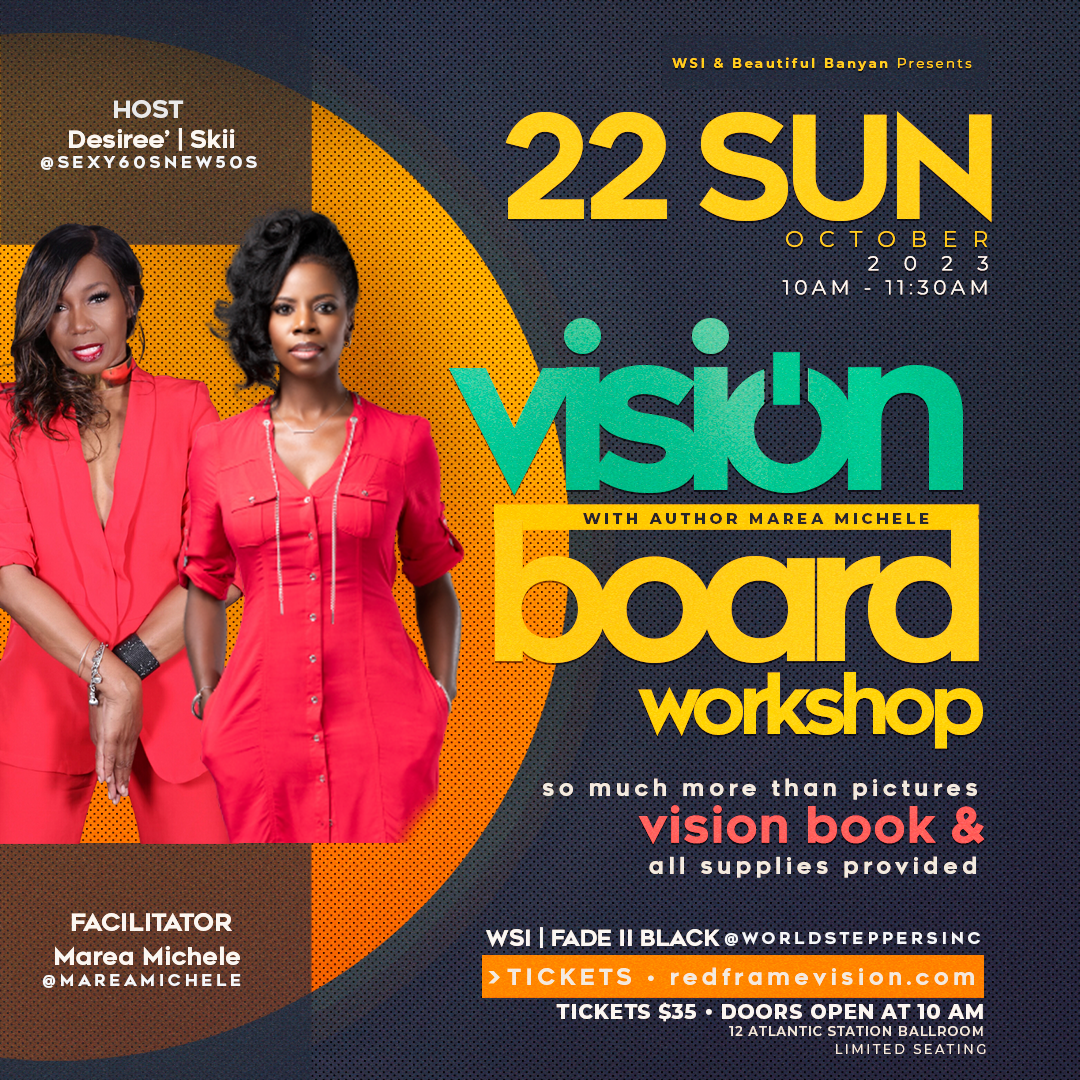 OCT. 22 • ATLANTA, GA
WSI is making sure their 2023 annual event, Fade II Black, supports you in realizing your goals in 2024!
This is not your average vision board party where you cut out pretty pictures, dream a lil bit and leave with a pretty board. We'll certainly do that, however, we'll also go through what is required to actually realize the things you put on your board. There is limited seating, reserve your spot today!
Feel free to bring any particular images you want to include in your vision book, but other than that, I GOT YOU!
I don't use bulky foam boards or flimsy poster boards. I provide each participant with a beautifully designed, Vision-It Portable Vision Book & Planner®. Tons of magazines, tape, scissors, stickers and wasabi tape are also provided.
More importantly, I'll will walk you through creating a plan to actually get the things you desire for your life, suggestions on how to actually get the things you put in your vision book.
Beverages, wine and small bites may be provided; (not enough to get drunk or full but you knew that…lol) and amazing hosts and guest speakers!
2024…Let's Go!
THANK YOU, THANK YOU!!
This event was much better than any other vison board party I've been to in the past. I normally make my board and it hangs on the wall and I don't look at it anymore.
With the information I got at this event, I actually feel like I'm going to get some things accomplished this year!
Thank you so much for all you poured into us! "I got people waiting on me!"
Ashley W.
Get in Touch
Send us a quick note if you have a question regarding the event.